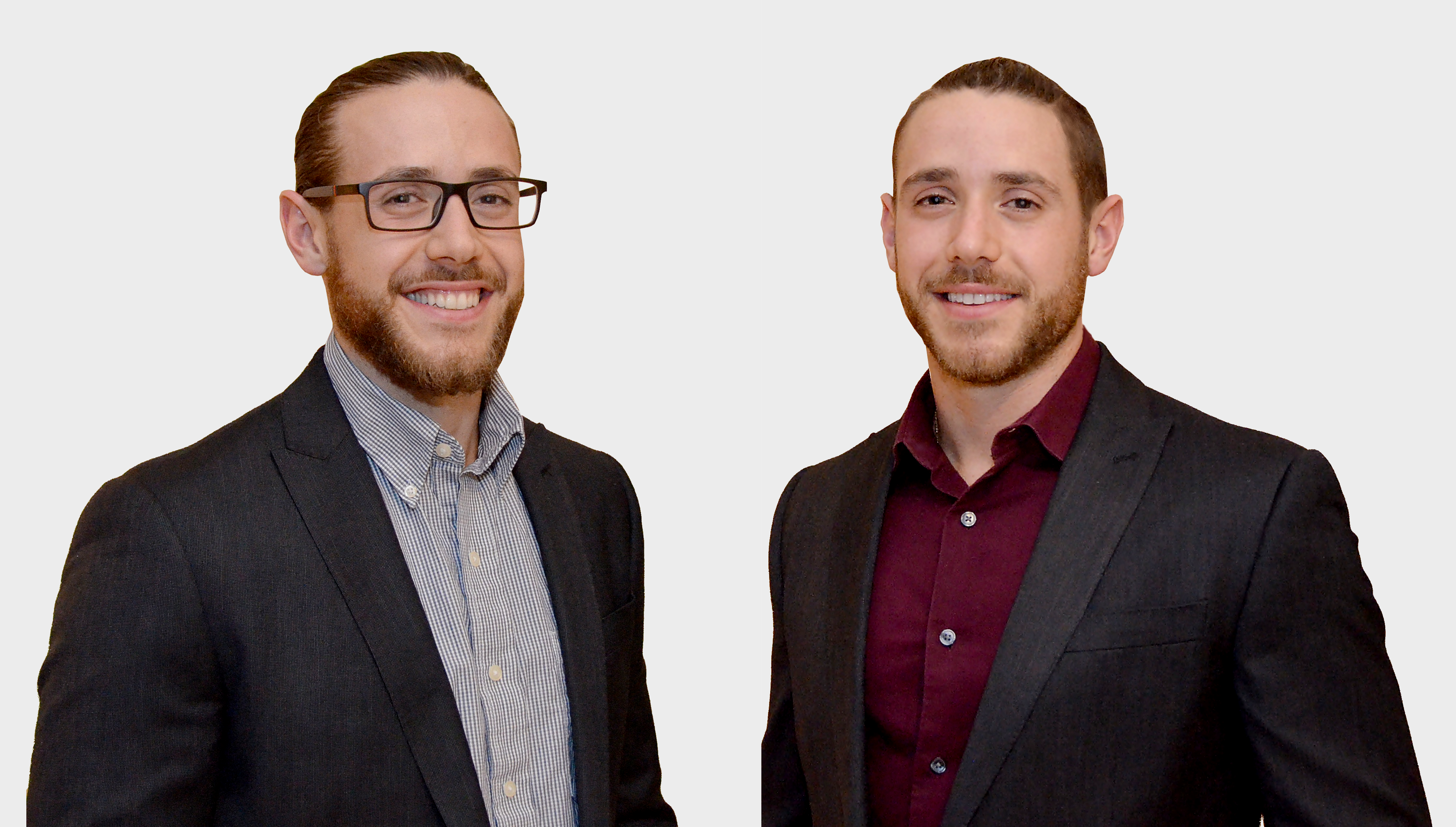 About Us
Brian Luizzi and Christopher Luizzi are both trained Biomedical Engineers who, while in college, became fascinated in product development.
Through their education, they have considerable background in Medical Equipment, Human Anatomy, Product Quality Assurance, FDA Regulations, Competitive Benchmarking, and Customer Need Analysis.  To hone their skills in product development Brian and Chris taught themselves everything from learning 3D rendering software, using an entry level 3D printer and creating prototypes to computer languages for developing software applications.  After years of acquiring the necessary skills, they are now associated with multiple products that are patent pending.
As former volunteers at a local Hospital, they witnessed firsthand the flaws regarding the interactions between the patient and medical equipment used, as well as the complaints from the healthcare workers with certain equipment.  This hardened their interest in product development.
In 2011 they designed and built a prototype for a paraplegic sports league.  This project, which was proposed to them by a large humanitarian group, was voted best solution by a panel of investors and peers and is currently under development.
Brian and Chris are both graduates of Florida Gulf Coast University. 
About TRINOTA
TRINOTA is a Medical Model / Product Development shop, offering their experience and training as Biomedical Engineers to provide a new dimension to medical imagery, with the aid of a professional grade 3D Printer.  TRINOTA specializes in Converting CT/MRI scans into 3D Rendered Medical Models.  Also, drawing on experience in product development: Rapid Prototyping, and developing molds for Small Batch and Limited Run Productions of injection molded plastic parts. TRINOTA was founded with the belief that innovation has fueled American Progress. We engage this philosophy by offering a unique service to medical professionals but also Entrepreneurs looking to pursue new paths, aspire greatness, and redefine what it means to be Made in America.
What Is 3D Printing?
3D printing follows the same process as traditional paper inkjet/laserjet printers:
Create a file
Send it to a printer
The printer then produces a physical rendering of the electronic file
However, instead of documents, with 3D printers you're creating Computer Aided Design (CAD) files.
These files are:
Created using CAD software programs where you create a 3D image
You then export this CAD file to a 3D printer
The 3D printer prints your product
Now you can hold in your hand a physical rendering of the CAD file you've created
What Are 3D Models?
3D models would be the direct comparison to a printed word document. After you have created a file with your preferred CAD software, you can send it to a 3D printer to print a physical replica of that CAD file. However, depending on the quality of 3D printer you have access to, this can greatly affect the quality and resolution of the print of your CAD file.
Whether you're ready to begin prototyping, or simply need a part printed (ex. replacement part), TRINOTA offers the highest quality and greatest resolution prints in the industry.
What Is A Mold?
When a Company/ Entrepreneur is ready to take their product to the production level, they invest in a mold of their product or parts of their product. A mold is used in the injection mold process for the mass production of plastic parts.
Injection Molding follows a similar process to creating ice cubes:
Fill individual chambers of Ice Cube Tray with water
Allow for water to freeze
Pop out individual identical ice cubes
In this process the mold would be the Ice Cube Tray. TRINOTA produces molds for prototyping at the pre-production stage.
Benefits Of Using TRINOTA
Drawing from our Biomedical Engineering background, we will be able to not only produce the model you're interested in but we are also able to discuss the medical details of a given case file.
Our professional grade 3D printer quickly produces extremely high resolution models.
These models are ideal for Better Surgery Prep, through:
- Converting MRI and CT scans into detailed 3D rendered models, offering a full view of the patient's Region of Interest (ROI); reducing the need for exploratory surgery.
- Our ultra high resolution Professional Grade 3D Printer can provide a physical model of the Patient's ROI.  This model is perfect for demonstration purposes to be used during discussions at pre surgical boards.
Who Would Use TRINOTA?
Our focus is to help Oncologists and Cardiologists through more patient specific treatment and research efforts.
Startups and entrepreneurs would also benefit from our services because of our unique problem solving abilities.  We are currently developing multiple products for clients to be released soon.  
 
Our Professional Grade 3D Printer produces ultra high resolution models and mold.  These models are ideal for custom parts, replacement parts, and prototypes.  These molds are ideal for product testing, including: market testing, feature testing, etc., or for products that are intended for small batch or limited run production.
Please Submit The Form Below For More Information Regarding TRINOTA Tumor Modeling, And How To Request A Free Sample